WELCOME TO THE ASHRAE
EUROPEAN REGION XIV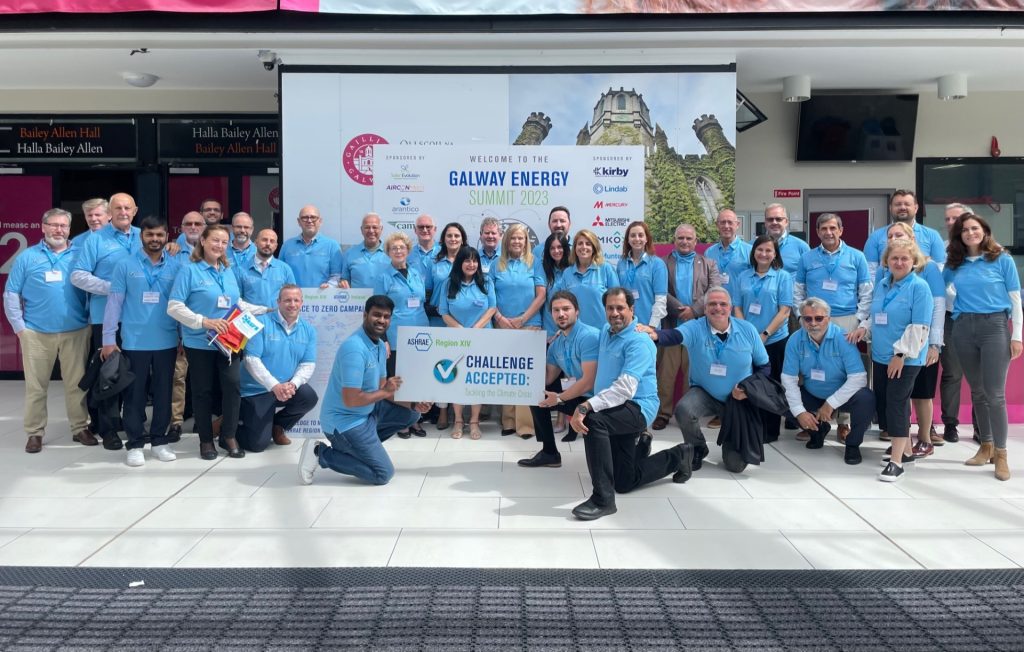 We proudly serve over 2,000 members!
Welcome to ASHRAE Region XIV in Europe, where innovation in the field of heating, ventilation, air conditioning, and refrigeration thrives across our diverse network of chapters. With a footprint that stretches from the vibrant cities of Israel to the picturesque landscapes of the UK and beyond, our region encompasses a rich tapestry of cultures, climates, and expertise. Our dedicated chapters work collaboratively to advance sustainable and energy-efficient solutions that make indoor environments comfortable and sustainable, reflecting ASHRAE's global commitment to enhancing the quality of life through environmentally responsible HVAC&R technology. Join us in shaping the future of the built environment in Region XIV, where the possibilities are as vast as our collective knowledge.
A Message From The Director & Regional Chair:
"Our region is home to a remarkable group of professionals dedicated to advancing the HVAC&R industry, and I am honoured to lead this vibrant community. At ASHRAE Region XIV, our scope reaches beyond borders and industries. We aim to be leaders in the global pursuit of net-zero energy and sustainability. In a world facing the urgent challenge of the climate crisis, our commitment to decarbonization and sustainable practices is unwavering. We believe that by pioneering innovative solutions and promoting responsible energy practices, we can make a significant impact in the fight against climate change. As we navigate the dynamic landscape of the built environment in Europe, our region's chapters work tirelessly to drive progress, foster collaboration, and share knowledge. Together, we can create a future where our built environments are not only comfortable and efficient but also environmentally responsible. I invite you to join us in this important mission as we strive to lead the way towards a global net-zero future. Together, we can make a meaningful difference in the fight against the climate crisis, leaving a lasting legacy for generations to come."
Presidential Theme 2023/24
Presidential Address: Challenge Accepted: Tackling the Climate Crisis
We are living in a climate emergency. Our desire to be more comfortable has brought us to a place where we need to make uncomfortable decisions. We can accept the challenge of our day regarding the impact of our buildings on the climate crises by equipping our members with the knowledge they need to design and renovate buildings to address the greenhouse gas emissions of our industry.